Scent to De-Stress Range™
The Calming Routine
Complete Your Routine
Great Day Glow Face Oil
£43.00
Free Delivery On All Orders | See International Shipping page for restrictions
The Calming Routine
£90.00
£152.00
1
In Stock
How To Use
To get the full Real Luxury Intensive Skin Treatment Candle experience, soak in a warm bath filled with our Real Luxury Bath Foam whilst the candle creates a pool of precious oil.
LIGHT
Light the candle for 30 minutes, allowing the wax to liquify and pool, then blow out before pouring.
DRIZZLE
Drizzle the precious oils of almond, baobab and jojoba all over the body.
MASSAGE
Massage deeply to intensively nourish and hydrate skin.
To get the full Real Luxury Bath Foam experience, create your own haven - we like dimming the lights and having a Real Luxury™ Scented Candle beside us. Utter bliss!
Pour a capful of Bath Foam into running water
Soak for at least 10 minutes
Use some simple breathing techniques…in through your nose for 7 seconds and out through your mouth slowly for 11 seconds creating a moment of calm


To get the full Real Luxury Home Mist experience, use in places where you need to create calm.
To create a scent cloud, spritz the NEOM Home Mist 10cm from fabrics, curtains, carpets and cushions
Breathe in through your nose for 7 seconds and out through your mouth slowly for 11 seconds
Repeat as often as required
Wellbeing Benefits
Taking time to create calm is something we're passionate about.
The NEOM Scent To De-Stress™ range has been specially formulated with natural fragrance which not only smells wonderful but also helps bring a feeling of calm.
Our NEOM Real Luxury™ fragrance is a complex blend of the purest possible essential oils, including lavender, jasmine & Brazilian rosewood, all expertly blended to help you relax and unwind
All NEOM skin products have three benefits, two for your skin and one for your mind.
NOURISH - Rich cocoa butter and almond oil
SOFTEN - Moisturising soybean oil
DE-STRESS - 24 calming Essential Oils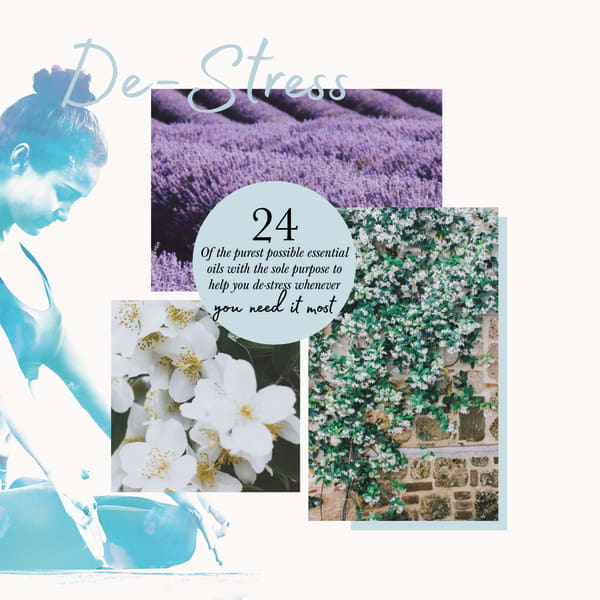 Give the Gift of Wellbeing
Make your gift extra special with our luxurious signature gift boxes and bags. Simply add your finishing touches on the basket page.
Select one of our beautiful gift boxes for £5 and we'll make sure your gift of wellbeing is received wrapped, protected and spritzed with love.
If you prefer to wrap it yourself, then why not select one of our beautiful bags and hand tie with our Scent to Make You Feel Good ribbon for only £1.
For an extra special touch, add a personalised message to your gift bag or box for free. Simply send us your message and we'll print it on a beautiful gift card before placing it in your order.